WELCOME TO HERIOT'S POINT
Our boutique Huon Valley Vineyard is nestled on the western shores of the Huon River and set against the panoramic backdrop of the Wellington Ranges.
Hand tending of vines on the small family farm produces the attention to quality that marks premium pinot from this temperate island environment.
The three hectare vineyard was first established in 1996 and has been producing signature Tasmanian cool climate pinots since 2000 and a Pinot Sparkling available exclusively at the Cellar Door since 2020. A small, older planting of two White varieties, Chardonnay and Sylvaner produce a limited special stock of a refreshing and fruit flavoured low alcohol white.


Discover our unique, premium Pinot Noir and Huon Valley White, sourced from the fruits of our vineyard in Castle Forbes Bay – the gift that keeps on giving.


TASTE our gorgeous Huon Valley wine.
STAY in our peaceful vineyard cabin.
CRUISE from Heriots Point on the Heritage Wooden Boat "LaDrone" operated by Huon River Cruises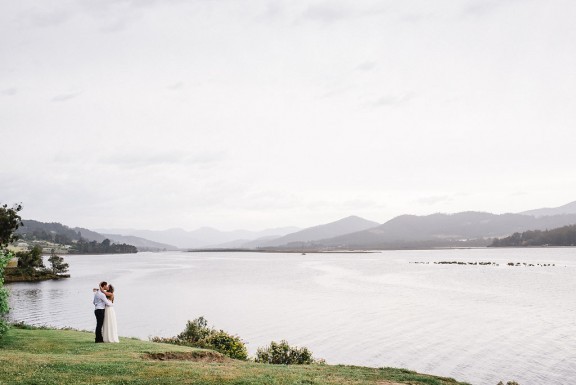 Use our special place for your special day.

Tie the knot on the shores of the breathtaking Huon River with the stunning backdrop of the Wellington Ranges.
Relax and enjoy, being surrounded by our vineyard and all of your loved ones.
Join Friends of Heriots Point to keep up to date with the latest news and special offers.