THE HERIOTS POINT EXPERIENCE
TASTE our gorgeous Huon Valley wine.
STAY in our peaceful vineyard cabin.
CRUISE from Heriots Point on the Heritage Wooden Boat "LaDrone" operated by Huon River Cruises
Relax and indulge in richly flavoured Tasmanian Pinot on our tranquil 3 hectare vineyard.
Join us for the next open vineyard weekend with group tastings held at the boat shed, or book a private tasting with a small group of your choosing. Taste vintages across the Heriot's Point range and enjoy the relaxing atmosphere.

Phone 0456 865 899 or email heriots.point@gmail.com for enqiuries.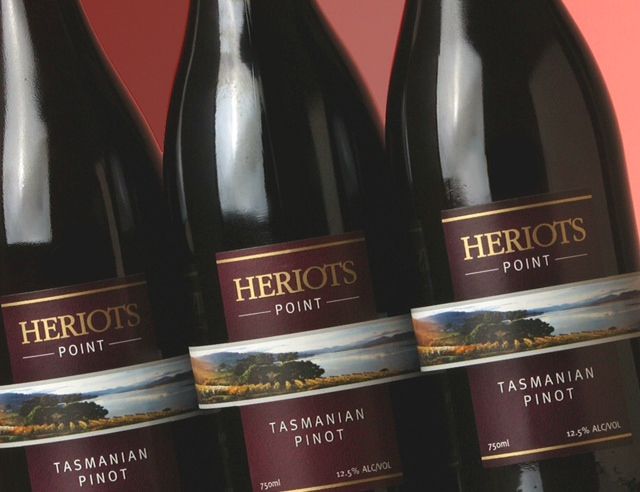 Leave life behind and enjoy nature in our traditional timber vineyard cabin.
The cabin catches the northern sun from an intimate private deck and has spectacular views over the Heriots Point vines to the Huon River and Wellington Mountain Ranges. You will enjoy a king-sized bed, ensuite shower and toilet as well as a separate kitchen-living space, with facilities for cooked meals.
We have TV and DVD playing facilities (and a beautiful vineyard to explore) but limited WiFi.
The fridge can be stocked by order or you can self-stock it.
Cost: $180 for first night and $150 for every subsequent night.
Phone 0456 865 899 or email heriots.point@gmail.com for enqiuries.
Relax, cruise and enjoy the Huon River and its sweeping surrounds.
Huon River Cruises departs from Heriots Point on a regular timetable. You can also book a private cruise and a wine tasting in the Boat Shed Cellar Door before you depart for cruising on the Huon River.